Never Again (4×13)
Finally got all the pics from this photoshoot. (Just added pic 8 thanks to @myassbrokethefall who found it and was kind to let me post it).
Aries:

Taurus:

Gemini:

Cancer:

Leo:

Virgo:

Libra:

Scorpio:

Sagittarius:

Capricorn:

Aquarius:

Pisces:
season 2 was rough for the whole gang
You know, when I was a kid I had this ritual. I'd close my eyes before I walked into my room. Because I thought that one day when I opened them my sister would be there. Just lying in bed. Like nothing ever happened. You know I'm still walking into that room. Every day of my life.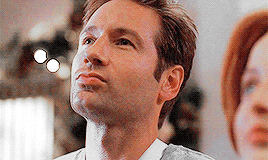 M: Happy New Year, Scully.
S: Happy New Year, Mulder.
Maybe it's beyond words.