Anne and Richard in Ocean's 8 | Gif set 012


Please Like/Reblog if using ♥
Ocean's 8 (2018) dir. Gary Ross
The Black Leather Gloves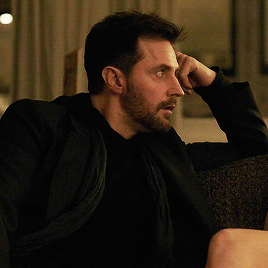 Richard Armitage as Claude Becker in Ocean's 8 (2018) — requested by anonymous
Do you wanna play a game?
And then I said

You know, like a liar
[22/100] pictures of Richard Armitage  

Their Lost Daughters (Audible)
Y'know, when I was a kid, if I broke the rules my dad would beat me; but it kinda numbed the pain. So I kept breaking the rules to get the pain. So, no. I'm not scared.